A few weeks ago, we were blessed to hear the Kantorei from the Seminary in Fort Wayne sing in church. When all the members of the choir were returning from Communion, one of my toddlers said, "That's a lot of pastors." It made us chuckle because it's not entirely accurate, yet. Most, if not all, of the men in the choir are in training to be pastors. These men learn a variety of subjects like church history, Lutheran Confessions, homiletics (teaching and writing sermons), Greek, Hebrew, and more. Some become pastors of a parish, like Pastor Gashler. Some become pastors of multiple parishes. Some become chaplains and serve in agencies like nursing homes, police departments, hospitals, or the armed forces. Others may go on to plant churches around the United States or do missionary work in foreign countries. Some, like my father, may defer their call out of Seminary and go to work for another organization. There are many RSOs (Recognized Service Organizations) in the LCMS like Lutheran Child and Family Services, Dakota Boys and GIrls Ranch, and Camp Lakeview. These RSOs may utilize pastors in many different ways like spiritual directors or programmers for retreats. Other places like Concordia Publishing House also employ pastors to write books or review the theology of materials before printing.
There are many opportunities for pastors in the LCMS. There are also many other church work careers individuals may consider. Some congregations have a Lutheran School. Others, like us, support a Lutheran School like Lutheran High School in Indianapolis. When this happens, those schools need Lutheran School teachers. Other churches may assess their needs and discover they need someone more specialized for a certain ministry. Other church work professions may include Directors of Christian Education, Directors of Christian Outreach, Directors of Family Life Ministries, Directors of Parish Music, Directors of Church Ministries, or Deaconesses. Some of these positions do have overlap in their degree fields, but all have specialized classes, field work experiences, and internships to set them apart.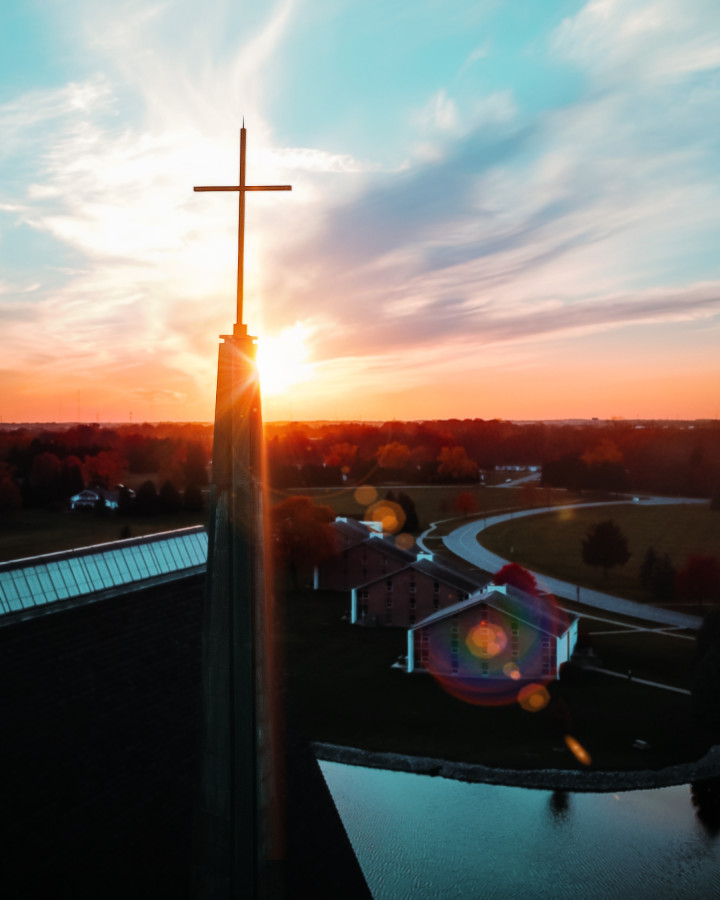 Quoting from the LCMS website, "DCEs serve as lifespan ("cradle to grave") Christian educators, who typically serve within congregations and their ministries. Through their leadership and service, they teach the faith to children, youth and adults." "DCOs focus on witness and outreach. Through their expertise and guidance, they help congregations witness to those outside of the church to share the Gospel in a relational and evangelical way so that people may have saving faith through Jesus Christ." "DFLMs work to nurture the church's families and family life according to the Holy Scriptures and the Lutheran Confessions. Trained in family life studies including the biblical theology of marriage, sexuality, ethics and parenting, they work within congregations to strengthen and equip Christian homes to live and serve God and their neighbor." "Directors of parish music teach, foster and edify the church's worship with their biblical and confessional musical leadership and direction. They assist with worship planning, provide musical education, and direct choirs, ensembles and musicians for services in God's house." "DCMs serve congregations by overseeing the administrative life of the congregation. They are often involved in developing and leading congregational ministries such as Bible studies, community outreach and mercy work." "Deaconesses are women who share the Gospel and serve God's people through works of mercy, spiritual care and teaching the Christian faith. They serve in congregations, on the national and international mission field, and in a variety of other settings and service organizations particularly to women, children and God's people with special needs."
In our Synod, there are a variety of schools to develop church workers for their vocations. In the United States, there are two LCMS Seminaries and seven university campuses. The schools are listed below:
Concordia University Ann Arbor
Learning a church work specific vocation is a wonderful way to serve God, we can all serve God in any vocation we have. We can serve God as children, fathers, mothers, aunts, uncles, church members, accountants, farmers, nurses, engineers, students, and more. A vocation is simply a call from God. We can serve God honestly and well in many vocations. We thank God for all those called into church work. We also thank God for all who are called to serve Him in their various vocations throughout the world.